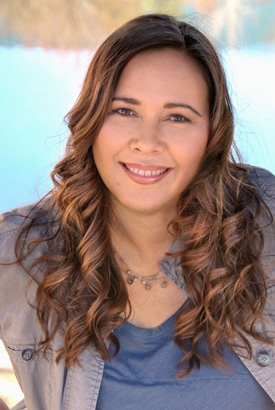 5 Questions for LaLaine
What's one of the craziest things you've ever done? 
Bungee jumped from a crane with a microphone taped to my hand while LIVE on the radio, it was in the 90's!
What was your nickname in high school? 
Lois Lane
What are your 3 favorite TV Shows?
Walking Dead, Vikings and (everything) on HGTV.
Where did you grow up? 
Well, that's complicated – I'm a Swedeapino Americanized Southerner!  I'm half Swedish and Filipino.  I was born and partially raised in Sweden. Then, my family moved to Luxembourg, Tokyo and finally to the U.S. settling in Northwest Florida. I moved to Denver in 1996 because I love the Rocky Mountains and the outdoor lifestyle.  My Firefighter husband and I have been married for 15 years and we have a tween age son, plus two Norwegian Elk hounds.
What's your guilty pleasure?  
Shoe shopping and slot machines!

If you LOVE 80's pop culture, check out the 80's Time Machine with LaLaine weekdays at 12:40PM.  Correct year wins a KOOL prize!
THIS WEEK: Win tickets to see MC Hammer on Friday, July 19th at Fiddler's Green.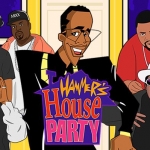 From his supercharged performances to his outlandish outfits, M.C. Hammer was entertainment personified at the height of his powers. He burst onto the music scene in 1990 with the groundbreaking album Please Hammer Don't Hurt Em, featuring the smash hit single "U Can't Touch This," was one of the top rap albums of all time selling 10 million copies. Considered one of the first "mainstream" rappers, Hammer delivered rap music to a new segment of the population, paving the way for elaborate choreography and showmanship never before seen from any artist of that genre. He even started a new dance craze called the "Hammer Dance." Hammer's sophomore release, Too Legit to Quit(1991), also sold millions. Tickets available: https://www.axs.com/events/367657/hammer-s-house-party-tickets?skin=fiddlersgreen&src=AEGLIVE_WFIDDDEN030115VEN001