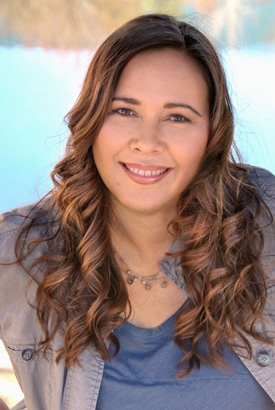 5 Questions for LaLaine
What's one of the craziest things you've ever done? 
Bungee jumped from a crane with a microphone taped to my hand while LIVE on the radio, it was in the 90's!
What was your nickname in high school? 
Lois Lane
What are your 3 favorite TV Shows?
Yellowstone, Walking Dead and (everything) on HGTV.
Where did you grow up? 
Well, that's complicated – I'm a Swedeapino Americanized Southerner!  I'm half Swedish and Filipino.  I was born and partially raised in Sweden. Then, my family moved to Luxembourg, Tokyo and finally to the U.S. settling in Northwest Florida. I moved to Denver in 1996 for the love of the Rocky Mountains and the outdoor lifestyle.  Family is everthing – I'm a proud mom who loves cheering on my son!  Also, spoiling our two Norwegain Elkhounds.
What's your guilty pleasure?  
Shoe shopping and slot machines!

David Byrne – American Utopia Tour 2018
Monday, August 27th at Red Rocks
Correct year during the "80's Time Machine" at 12:40pm wins tickets to see David Byrne!
On January 16 David Byrne announced an extensive world tour in support of his forthcoming solo record, "American Utopia." David will perform songs from the new album, which is out March 9 via Todomundo/Nonesuch Records, as well as classics from his solo career and his days with Talking Heads. A twelve-piece band will also join David on stage for a choreographed concert that he has called  "the most ambitious show I've done since the shows that were filmed for Stop Making Sense."
Click here for tickets:  http://redrocksonline.com/concerts-events/detail/david-byrne-8-27-2018