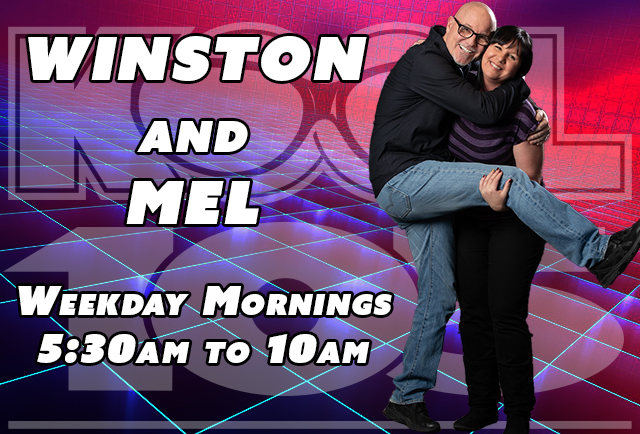 Winston and Mel are starting your day off with a lot of laughs, The KOOL 5 (Five things you need to know), the Weird Story, Big 80's Trivia and lots and lots of Denver's Greatest Hits.
How long have you two been in Denver?
Winston:  About 2 years, but it feels like 2 weeks
Mel: Best place ever.  I never want to leave.
So, you two live together?
Winston:  Yes, she lives with me. She's always there, watching, judging.
Mel: He's like a stray dog I took it.
Are you two a couple?
Winston: No reason to get rude.
Mel: ….a couple of lunatics
How's that working out?
Mel: It's like a strange sitcom you might find on one of the lesser networks.
Winston:  I've learned I can't leave any foot apparel in the living room.
Most Coloradan thing you've done so far:
Winston: Climbed and wheezed my way up a 14er and then did a shot with strangers.
Mel: Went to a Bronco's game
Anything surprise you about Colorado or being here?
Mel:  How much I love the variety of the weather.
Winston:  This wonderful mixture of people and there is so much to do.