Embrace the season and plan a winter getaway to Carbon County, Wyoming! We've got room to roam and lots of ways to "Get Your West On"!
When the snow starts to fly the fun is just getting started. The best place to start planning your winter vacation is by visiting: wyomingcarboncounty.com/winter-recreation
Hot springs, festivals, outdoor recreation, and great food are all on the menu for your adventure.
Winter Adventures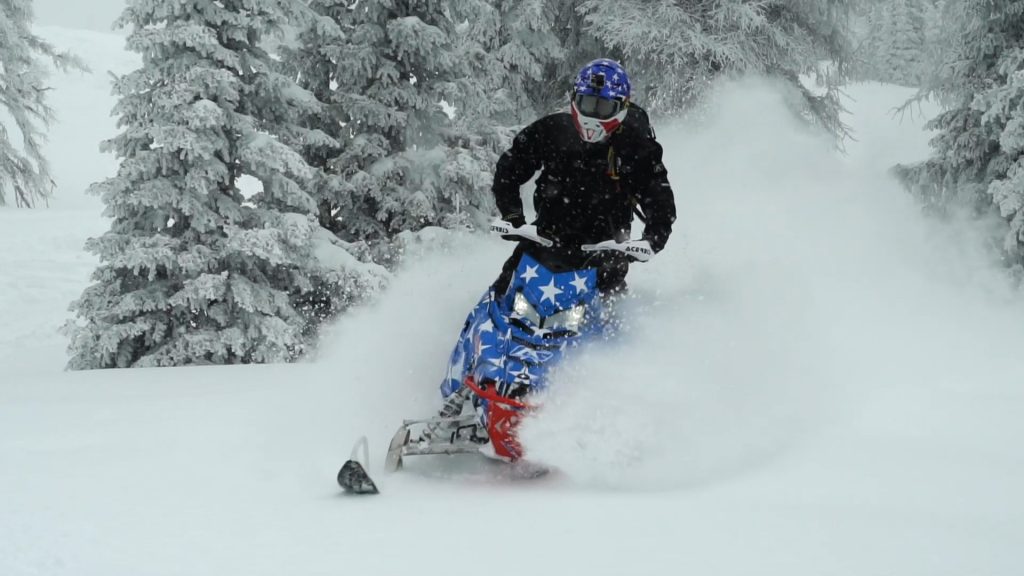 Experience world class power on 500+ miles of area trails perfect for snowmobiling, dog sledding, snowshoeing & cross country skiing! Carbon County has some of the best snowmobiling in Wyoming with terrain to excite users of all skill levels.
For the first time this winter, you'll be able to rent snowmobiles directly from Saratoga Hot Springs Resort in the heart of Carbon County. It's not just the ease-of-use that makes this such an enticing adventure—it's the fact Saratoga is home to over 200 miles of well-marked trails to explore. Each trip is guided by an expert who knows the Medicine Bow National Forest to help you navigate.
After you've worked up an appetite, you'll find delectable dishes at The Snowy Mountain Pub & Biergarten, sure to satisfy any palate. Taste the craft beer scene at the Snowy Mountain Brewery, Wyoming's 3rd oldest craft brewery located right on-site.
Hot Springs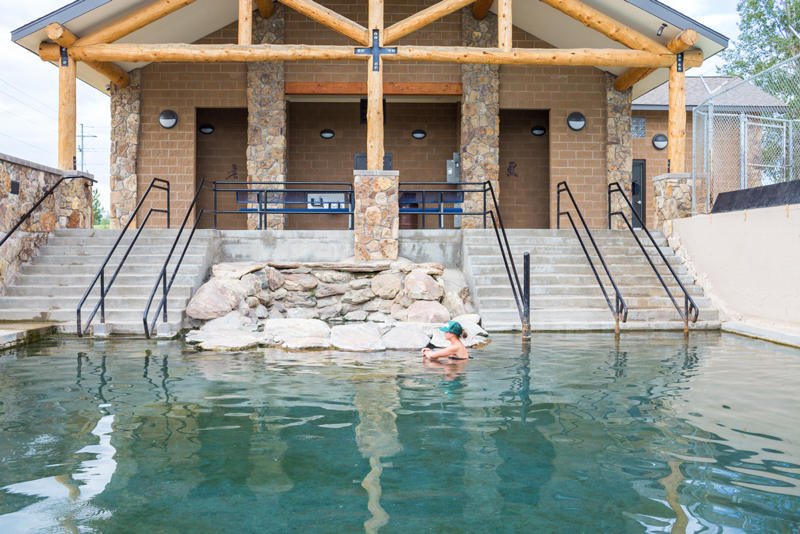 Take a soothing dip where Native Americans once soaked for the healing powers of the hot springs at the Hobo Hot Springs in Saratoga, Wyoming. It's free to the public and open 24 hours a day, seven days a week.
The historic Saratoga Hot Pool is located on the banks of the Platte River, where a bathhouse was constructed that is now a locker room for visitors. Water temperatures in the hot pool range from 101 to 120 degrees, with one section called the Lobster Pot reaching 120 degrees. The hot pool exits out to the river where you can take a refreshing cooling dip or wade through the waters along the banks of the North Platte River.
Nestled between the Snowy Range and the Sierra Madre Mountain Range on the Upper North Platte River is an immersive hot springs experience at the Saratoga Hot Springs Resort. When you stay at this expansive property, you can swim in the 70-foot mineral hot springs swimming pool and soak under a teepee in small covered hot pools. The resort also offers the Healing Waters Spa at the back of the mineral hot spring courtyard. Guests and the public are welcome to relax and rejuvenate through a variety of spa treatments offered in what was once the original State Bath House built in 1902.
Ice Fishing Derby
There's a reason ice fishing is one of the favorite winter pastimes in Carbon County, Wyoming. It's incredibly fun to reel in big fish no matter what time of year it is, but sipping hot beverages and cooking food with friends and family while fishing on the ice is a special kind of fun!
Get hooked with the Saratoga Ice Fishing Derby (Jan 15-16, 2022) on Saratoga Lake or visit anytime this winter to enjoy world class ice fishing. The annual Saratoga Lake Ice Fishing Derby is held at Saratoga Lake the third weekend of January every year since 1983. Prove your skills at Saratoga Lake in Saratoga, Wyoming while competing for over $6,000 in guaranteed cash prizes and up to $35,000 in additional prizes.
Saratoga Lake is about 2 miles Northeast of Saratoga in southeastern Wyoming. The 142-acre lake features a campground with 50 sites with electrical hook-ups and 24 without, so bring your generator. They also have lots of tent sites. Sites are available on a first-come-first-served basis.
Discover Winter's Best Spectator Sport: Skijoring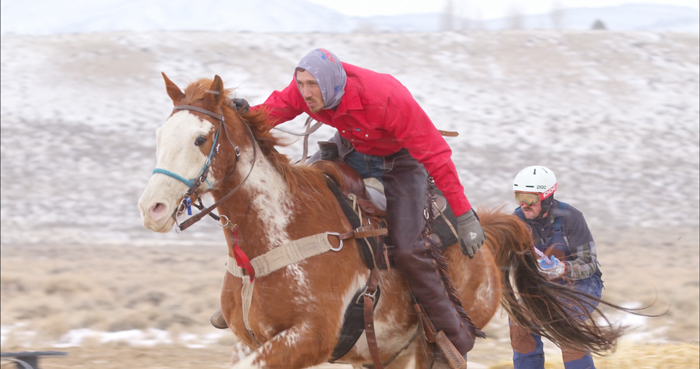 If there's one thing that's taken the west by storm in recent years, it's the revival of the fringe activity of being towed on skis behind a horse. Called skijoring, this highly entertaining mixture of western heritage and modern ski prowess is a fan favorite. Established in 2017, the event takes place in the city of Saratoga each February. Bring the whole family along for back-to-back races all weekend. You can learn more by visiting: http://www.saratogaskijoring.com
Food & Drink
After you've worked up an appetite, you'll find delectable dishes at The Snowy Mountain Pub & Biergarten, sure to satisfy any palate. Taste the craft beer scene at the Snowy Mountain Brewery, Wyoming's 3rd oldest craft brewery.
Located on busy Bridge Street in Saratoga, the smell of delectable treats at Sweet Marie's Bakeshop greets you and a flaky, buttery croissant is perfect when paired with a cup of coffee. The modern décor of the bakeshop is complimented by the warmth of a wood-burning stove on a cold winter day. Best of all you can pop into the adjacent Sweet Marie's Mercantile, where you'll find all manner of western clothing and eclectic gifts.
And for the folks craving a stiff drink after a day of adventure, Firewater Public House. Get comfy inside on their leather couches and sip whiskey from their well-stocked bar. For a fine dining experience, head to the stately Historic Wolf Hotel in downtown Saratoga and enjoy a meal in its Victorian dining room
Want to dine like a local? Head over to The Grindz, where visitors can sip on delicious coffee drinks, savor organic sandwiches, and nibble on fresh, local pastries.
Big, juicy burgers and well-seasoned fries are just the start of the great menu at Buck's Sports Grill in Rawlins, which has a variety of other sandwiches and main course items.
Find Lodging and Plan Your Trip
The best place to start planning your visit to Carbon County is at our website: https://www.wyomingcarboncounty.com
We have a lodging and dining directory to help you find your perfect basecamp. You will also want to make sure to download our free area travel guide. Another popular resource is our collection of interactive maps which are especially great for outdoor recreation adventure planning. We also recommend checking out area videos which showcase specific adventure ideas and places to add to your travel itinerary.