------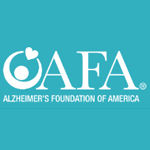 The Alzheimer's Foundation of America's Educating America Tour visits Denver March 12th to provide information about brain health, caregiving, memory screenings and more. The event takes place from 8:30 am to 12:30 pm at the University of Denver.
Knowledge is power in dealing with Alzheimer's disease.  Learn more or register for the free Alzheimer's educational program by calling the Alzheimer's Foundation of America at 866-232-8484 or visiting www.alzfdn.org.
The Denver Gay Men's Chorus is proud to present their 38th annual Spring concert, Motown and More: from the Temptations to Lizzo March 6th, 2020, at the Armory Performing Arts Center, March 13th-14th at the Ellie Caulkins Opera House and March 18th at the Waring Theatre on The Arapahoe Community College Campus!
Featuring music from:
Martha and the Vandellas
The Temptations Medley
Diana Ross and The Supremes
Gladys Knight and the Pips
Aretha Franklin
Marvin Gaye
Smokey Robinson
Audra Day and John Legend
Stevie Wonder
Tina Turner
Beyonce… and more!

Working with our compassionate community, we will end pet homelessness and animal suffering.
When our organization was founded in 1910, it was named after a London, England, animal welfare group called "Our Dumb Friends League." In those days, the term "dumb" was widely used to refer to animals because they lacked the power of human speech. Today, the Dumb Friends League, headquartered in Denver, is the largest community-based animal welfare organization in the Rocky Mountain region—providing a strong, compassionate and steadfast voice for those who cannot speak for themselves.
The Dumb Friends League is an independent, local, nonprofit organization. We are not an affiliate of any national animal welfare organizations.
As part of a compassionate community, we:
Rescue sick, injured and neglected animals
Investigate cases of neglect and mistreatment
Provide shelter, veterinary care, and behavior and training programs to homeless companion animals and horses
Adopt homeless pets and horses to new homes
Reduce pet overpopulation through mobile spay and neuter projects in underserved areas
Offer learning opportunities for the public to keep more pets in homes
Educate children and adults about animals and their needs