Formed in 1968 by Jon Anderson and the late, and much-missed, Chris Squire, YES have been one of the most innovative, influential and best-loved bands in rock music history. Their 1970s albums The Yes Album, Fragile, Close To The Edge, Yessongs (a triple live album set), Tales From Topographic Oceans, Relayer and Going For The One were ground-breaking in musical style and content. Their music also became synonymous with artist Roger Dean whose distinctive YES logo design and artwork adorned the lavish gatefold presentation sleeves of many YES albums.
With sales of over 50 million records, the Grammy-award winning YES were inducted into The Rock And Roll Hall Of Fame in 2017 where they performed Roundabout from the album Fragile and the FM radio-friendly Owner Of A Lonely Heart from the 1985 album 90125.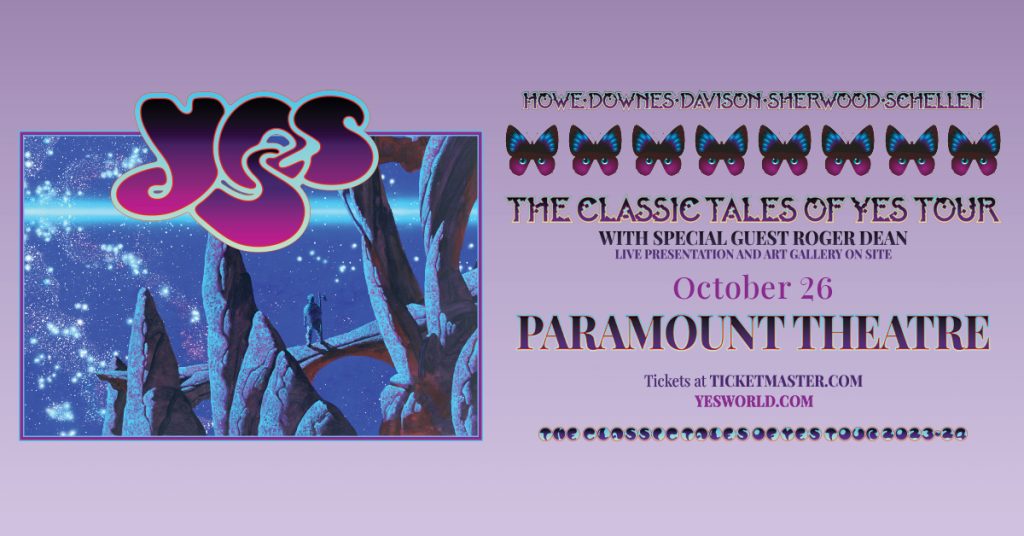 WHEN
October 26, 2023 8:00 pm – October 26, 2023 11:00 pm
VENUE
Paramount Theatre
1621 Glenarm Pl, Denver, CO 80202
The Paramount Theatre is a concert venue in Denver, Colorado, located on Glenarm Place, near Denver's famous 16th Street Mall.