Jimmy Carr: Terribly Funny comes to the Paramount Theatre December 13th! A household name in UK television and star of the UK's most streamed Netflix comedy special of 2021, His Dark Material, this is the third time that Jimmy will be back on the road in North America following two sold out tours with Just For Laughs in 2016 and 2018.
Featuring completely new material, the Terribly Funny tour will see Jimmy performing in 15 different cities coast to coast, beginning in London, ON on May 23, 2023 and concluding in Vancouver, BC on June 24, 2023. Slated to be his most successful tour to date, ticket sales for the Terribly Funny tour are expected to exceed 480,000 by the end of the year.
Jimmy's show contains jokes about all kinds of terrible things. Terrible things that might have affected you or people you know and love. But they're just jokes – they are not the terrible things. Having political correctness at a comedy show is like having health and safety at a rodeo. Now you've been warned, buy a ticket.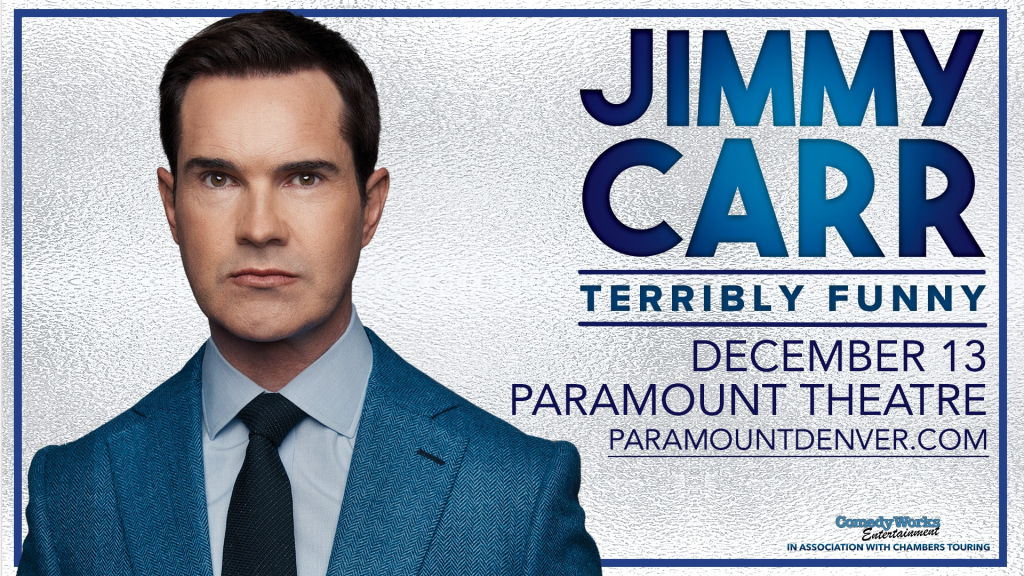 WHEN
December 13, 2023 7:00 pm – December 13, 2023 8:30 pm
VENUE
Paramount Theatre
1621 Glenarm Pl, Denver, CO 80202
The Paramount Theatre is a concert venue in Denver, Colorado, located on Glenarm Place, near Denver's famous 16th Street Mall.