Dexys – formerly known as Dexys Midnight Runners – have announced details of their first North American tour in 40 years.
The band, who returned this week with new album 'The Feminine Divine', will hit the road later this year.
After a UK tour that takes place in September, the band will then head to Europe in October before hitting the US on October 26 for a gig in Los Angeles.
The 14-date tour will then take them through until November 15 when the tour will wrap up with a show in Glenside, Pennsylvania. – NME
The tour will be in Denver at the Paramount Theatre on November 2nd!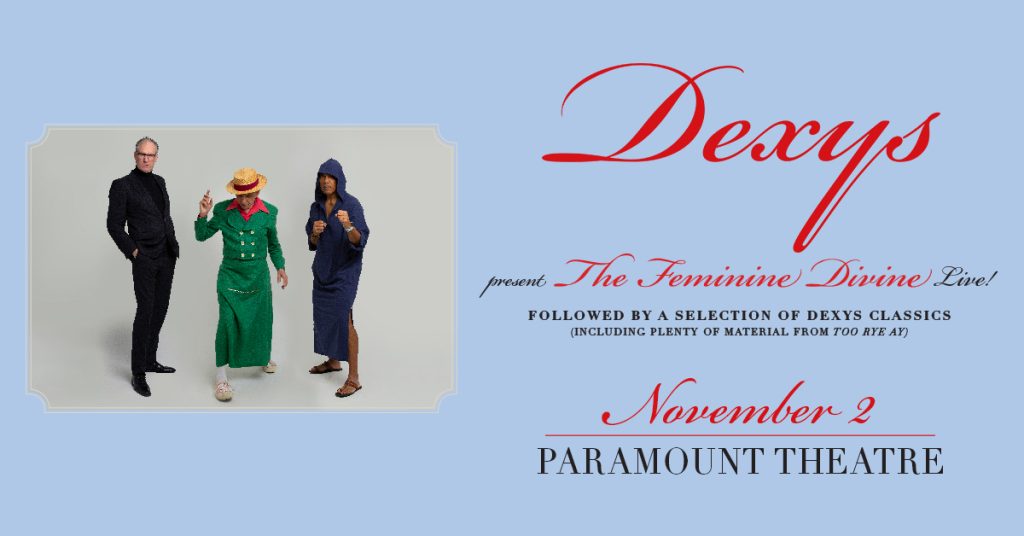 WHEN
November 2, 2023 8:00 pm – November 2, 2023 11:00 pm
VENUE
Paramount Theatre
1621 Glenarm Pl, Denver, CO 80202
The Paramount Theatre is a concert venue in Denver, Colorado, located on Glenarm Place, near Denver's famous 16th Street Mall.